I'm always happy when an entity has a commitment to a well designed logo and TV2's original by Finn Hjernøe from 1988 has managed to stick it out well. First flirting with a red box, then a late 2009 glossy, shiny phase (we've all done it) but now back to it's stand alone look, all be more simple with fewer sharp flicks.
It retains a slightly nostalgic '80's future feel but looks modern enough to me. And I'm liking red at the moment, so bonus points.
The new identity brings focus back to the classic TV 2 logo, originally designed by Finn Hjernøe and used since the launch with only minor updates. In the past few decades, the logo has been permanently enclosed by a rectangle. That rectangle has now been removed and the logo stands free once again. The 56 degree slant in the logo is used in all aspects of presentation, including sliding graphic on screen.

New idents and break bumpers feature snippets of everyday Danish life, sent in by viewers. The new channel typeface is Alright Sans.
Read the original article on The Branding Source »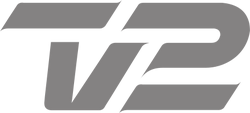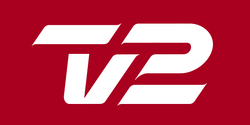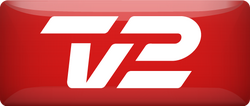 Logo History from logos.wikia.com